⚽️Nairn County⚽️ & 🌈TeamHamish🌈
What a fabulous tribute from Nairn County in producing a special third kit for 🌈TeamHamish🌈
Another amazing and generous contribution from our wonderful town 😊
Come and see the fabulous new kit at the Nairn County Stand on Games Day this Saturday, where the special 🌈TeamHamish🌈 shirt will also be available to buy.
We are so excited to see this amazing shirt being worn by young & old in Nairn 😃
🌈💜🌈⚽️
For Hamish.
For Susan.
For Nairn.
Announcing our TeamHamish x Nairn County partnership and 2022/23 third kit.
£10 from every sale of an adult shirt and £5 from every sale of a kids shirt will go to TeamHamish.
#ItsaNairnThing 🌈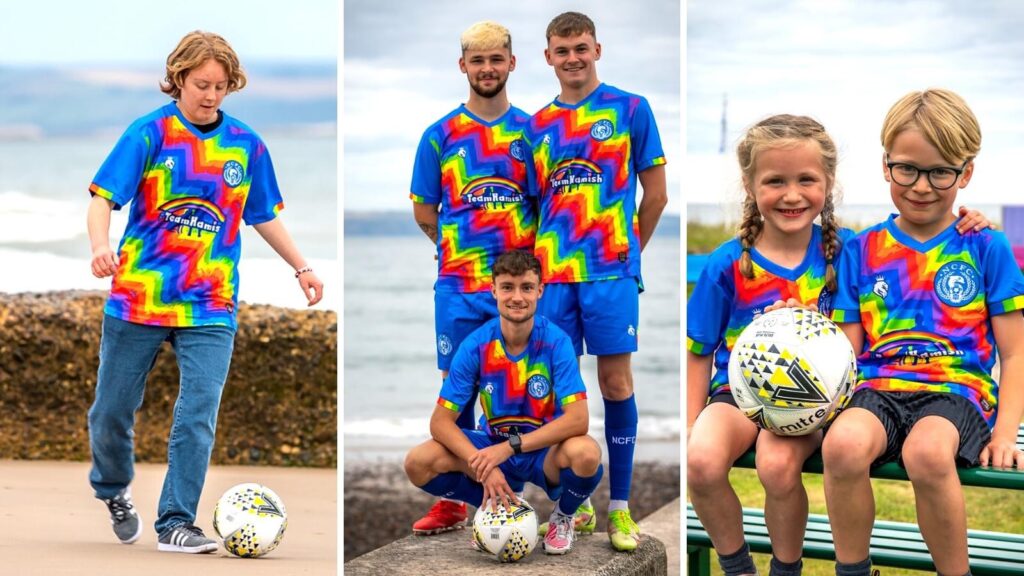 Click on photo below to order Nairn County FC 3RD Shirt